A big welcome to A.L. Lester as part of her release blitz with IndiGo Marketing and Design for The Flowers of Time from JMS Books.
Hello there, thank you so much for having me visit today as part of The Flowers of Time blogtour! I have a deleted scene for you and a few thoughts about Jones and her identity-not just about gender, but about her whole understanding of her life.
Jones and Gender
Poor Jones is pretty grumpy at having to make any sort of choice about gender. She's never really had to think about it before now. She was extremely reluctant to carry out the death-bed promise to her father to travel to England and try out being a lady of good family. Coming home to the mountains was a huge relief and she now has mixed feelings about her budding friendship with the Mertons if it means she has to behave in a particular way to meet their social expectations.
She's a bit confused all round, really, and she resents having to put thought in to these messy, human relationships rather than concentrate on her work. She's definitely a person who sees her mind as important rather than her body. I love her dearly and it hurt a lot to have to delete this scene about her deliberations. It was part of her growth as a person and it still definitely happened in my Jones-head-cannon!
Deleted Scene: Jones' Preparations
So by the time the Mertons arrived, she was ready. They took a week to make their own preparations for the mountain trails, but Carruthers and Merton seemed to be competent and she left them to it, mostly spending her time with Miss Merton. Initially she felt that it might be a chore, but her initial impression of Edith as a correct English Miss had become modified as the days progressed and she showed her around the lakes and rivers of the city. Jones had always liked Srinagar. It was one of the places she and her father crossed through fairly regularly, both to send communications south to Bombay and several times to take a house there for a few months. Miss Merton's excitement and pleasure in the scenery and her interest in talking to the residents and attempting to learn their language as she spoke with them meant the time went much more quickly than Jones had anticipated.
Likewise, the party seemed perfectly content with her natural choice to dress as she pleased. Carruthers' young assistants simply accepted her as a male. She didn't have much to do with them regardless, but it was pleasant not to be looked at with askance as she had feared when she had seen Miss Merton's face on the road outside Srinagar. Edith had quickly schooled her expression, and her treatment of Jones had not changed. She had invited her to call her by her first name that evening and that seemed a mark of confidence in their budding friendship. Neither had Carruthers and Merton spoken to her with any caution or disapproval and their example had led to the rest of their party treating her as she wished, which was to essentially ignore her sex and rather pay attention to her thoughts and wishes.
It was very nice to feel that she might have made a friend in Miss Merton. They had been few and far between in her travels with her father, particularly with women, simply because they had been almost constantly in motion and when not in motion, absorbed in the work. She had never had the opportunity before simply to have a friendship that was not also complicated with the bonds of family- as with Dechen, Sonam, Amit and Kishor- or overshadowed by her discomfort at being forced in to female apparel as she had been on her long round trip to England.
Thinking about it now, she had a led a lonely sort of existence based entirely around her father's obsession with the cause of her mother's death. And it seemed that Jones might be taking up his mantle. Did she want that? She wasn't sure. But she was sure that she needed to know what had been driving his obsession. He had been such a rational man. It seemed ridiculous that he had died believing in magic. That he had believed in it all this time and not said a word to her.
Her whole life is changing. Not only did she lose her father; but when he sent her to England 'to find her roots' he actually cut her off from her life in the mountains…her source of independence and strength.
She had to re-evaluate her sense of self and the way other people saw her whilst she was in England. And now she's home, because the Mertons are following her, she may not be able to settle back in to her comfortable old way of doing things where she just toddles along thinking about history and people and plants. She's gaining friends and a social network. But she may have to give up some of her independence of thought and self-definition as part of that social contract.
Also, magic! Who knew that was a thing!
****
Thank you so much for hosting me here today! If readers would like to catch up with the other stops on the tour you can find a list on my own blog, here

Title: The Flowers of Time
Series: Lost in Time #3
Author: A. L. Lester
Publisher: JMS Books LLC
Release Date: 22 February 2020
Heat Level: 2 – Fade to Black Sex
Pairing: Female/NB
Length: 50,500 words
Genre: Romance, Fantasy, Thriller/Suspense,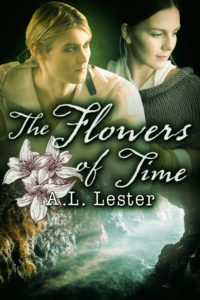 Synopsis
Jones is determined to find out what caused the unexpected death of her father whilst they were exploring ancient ruins in the Himalayas. She's never been interested in the idea of the marriage bed, but along with a stack of books and coded journals he's left her with the promise she'll travel back to England for the first time since childhood and try being the lady she's never been.
Edie and her brother are leaving soon on a journey to the Himalayas to document and collect plants for the new Kew Gardens when she befriends Miss Jones in London. She's never left England before and is delighted to learn that the lady will be returning to the mountains she calls home at the same time they are planning their travels. When they meet again in Srinagar, Edie is surprised to find that here the Miss Jones of the London salons is 'just Jones' the explorer, clad in breeches and boots and unconcerned with the proprieties Edie has been brought up to respect.
A non-binary explorer and a determined botanist make the long journey over the high mountain passes to Little Tibet, collecting flowers and exploring ruins on the way. Will Jones discover the root of the mysterious deaths of her parents? Will she confide in Edie and allow her to help in the quest? It's a trip fraught with dangers for both of them, not least those of the heart.
Excerpt
Edie was still washing when she heard the commotion. The sheep and goats were making a dreadful racket, baaing and wailing much louder than she had ever heard them, even when they were on the move. Then the herd dogs joined in, giving tongue like Edie had never heard before. She didn't have her stays on. Or her chemise. Or anything. She hastily pulled her dress over her head, grabbed up the pistol she kept by her camp bed and dashed out toward the noise in her bare feet, hair flying.
She ran without a thought. She didn't know where anyone else was, but she assumed Henry and Bennett and the young men had already started the day of surveying they had planned last night. She and Jones had discussed riding out to look at the ruined caravanseri they had glimpsed from the hilltop yesterday as they were riding down into the valley, but Jones was usually up and about well before Edie emerged from her tent each morning, as were her men.
When she reached the little flock of sheep and goats, she stopped in horror. She wasn't at first able to make out what she was seeing, but then it came into focus sharply, with scents and sounds and colors. There was a tiger in among the goats. It was eating one of them. Margery, the leader of the herd. The three herd dogs were going berserk, barking and making short forays toward the tiger, before backing off again. The goats couldn't get away because they were tied. The tiger was sat in the middle of them, with its kill. It was peaceably eating Margery for breakfast.
Edie screamed. The dogs barked. Distantly she heard voices shouting, but they were a long way away.
The tiger looked at her. Or perhaps through her. It had big, black, bottomless eyes and looked annoyed that she had disturbed its breakfast. It stood up, ponderously, and growled. If anything, its eyes became darker and more menacing.
"I really don't want your breakfast," Edie said. "I liked Margery, I'm not going to eat her." The dogs were still barking like mad.
The tiger growled again, sniffing the air. It took a step forward.
Edie raised the pistol. She was pretty handy with it now. Henry had made her practice and practice at home before they had set out on their journey. She could shoot a musket as well, although she wasn't very good at loading. Her pistol was loaded. Henry had said that it was dangerous to keep a firearm loaded but that at night, fumbling in the dark to load one if the camp was attacked would take too long and might get her killed. Generally speaking, Henry had been very brutal in his explanations before he had agreed to bring her along. Edie spared a brief second to be grateful to her brother, although not too grateful, because a proper brother would be here at this point defending her from the tiger.
The tiger took a step forward. Edie said "I really don't want to shoot you. Please take Margery and go away."
The tiger growled some more.
Edie swallowed. She was going to have to shoot it. She had no idea how easy it was to kill a tiger, but she had a vague idea that shooting it and missing or shooting it and only wounding it would be a bad outcome.
It had Margery's blood all around its mouth and down its front. It looked like it was a male tiger. It had a beard and lots of muscle. It was very large and its eyes were completely black. It probably came up somewhere between her waist and her shoulder. She really hoped it wasn't going to kill her and eat her. She didn't have her stays on. She didn't want to die without her stays on. Her mother would be mortified.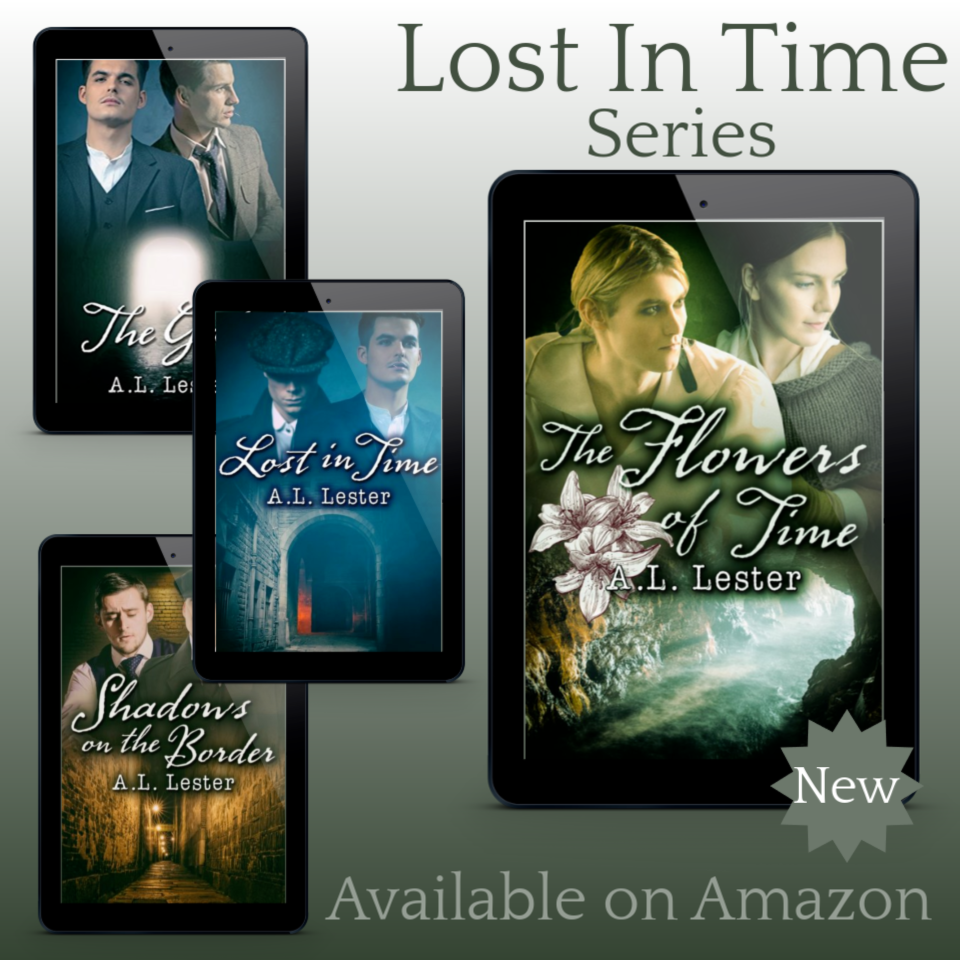 Meet the Author

A. L. Lester likes to read. Her favourite books are post-apocalyptic dystopian romances full of suspense, but a cornflake packet will do there's nothing else available. The gender of the characters she likes to read (and write) is pretty irrelevant so long as they are strong, interesting people on a journey of some kind.
She has two and a half degrees, a BA in Archaeology and History; a MSc in Geographical Information Systems; and a few half-arsed courses as part of a Science and Science Fiction undergrad. In galaxies long ago and far away she has coded GIS, taught computing skills in the community, was a very expensive secretary and worked as an audio-visual technician. It came as a great surprise when health and safety got upset about pregnant people climbing ladders to do rigging; and so she gave all that up to breed poultry, bees, plants and children.
Now she has a chaotic family life and has become the person in the village who looks after the random animals people find in the road. She is interested in permaculture gardening and anything to do with books, reading, technology and history. She has stress-related seizures and lives in a small village in rural Somerset with Mr AL, two not-quite-teenage children and various animals and birds. She is seriously allergic to both rabbits and Minecraft and struggles to find time to write, but manages anyway, because it's what keeps her going.
Tour Schedule
2/22 Queer Sci Fi
2/23 My Fiction Nook
2/24 Love Bytes
2/25 Drops of Ink
2/26 Joyfully Jay
2/27 Stories That Make You Smile
2/28 Mirrigold Mutterings and Musings
2/29 Xtreme Delusions
3/1 Valerie Ullmer | Romance Author
Giveaway
a Rafflecopter giveaway
https://widget-prime.rafflecopter.com/launch.js